Roof racks are essential accessories, especially with the popular Toyota Tacoma. The Toyota Tacoma is a mid-size truck that serves almost all purposes and has been popularly used for many decades.
Roof rack installation will help transport more cargo, making attaching auxiliary parts like light bars easy and possible. You must know several considerations before investing in roof racks.  However, for your help, we have outlined the 12 best Toyota Tacoma roof racks so you can make a sound decision.
1. Hooke Road Rack With LED Lights
The Hooke Road roof rack is manufactured by Hooke Road and weighs 64.9 lbs. Such equipment is made of alloy steel and has a carrying capacity of 330 lbs. It works on any double cab Tacoma as long as it was manufactured between 2005 and 2022. Another feature of this brand is that it comes with four LED lights in front, designed and compact for standing out without obstruction.
2. Ants Part
The Ants Part roof rack is from Toyota Tacoma's latest collection and is designed for model years (between 2005 and 2022) for double cabs. They are constructed through ABS plastic and aluminum, and their crossbars are made from aluminum, while the rails are made from plastic, making them weigh lightly at (18 lbs).
3. Rola 59799
This piece of equipment is manufactured by Rola and weighs 43.7 lbs. It is made from Aluminum and Stainless Steel with a carrying capacity of 800 lbs. The Rola 59799 model is technically bed rails and works well with the second-generation Tacoma with a deck rail system or a third-generation Tacoma system with the 5 or 6 ft truck bed.
4. Haitzu Cross Bars
The Haitzu roof racks have a carrying capacity of 80 lbs and are made from Aluminum alloys. It is lightweight with a relatively minimalist and low-profile design. These possess a low-weight serving which is an excellent feature if you don't plan on hauling the heavier items.
5. AutoxRun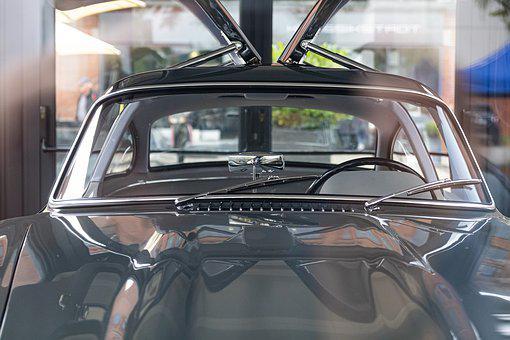 This is one of the lightest roof racks manufactured by AutoxRun and weighs 11 lbs. It is made from an Aluminum Alloy with a carrying capacity of 150 lbs. The roof rack is also powder coated in a black finish, which helps prevent corrosion and gives a sleek look. This type is unique because its low-weight design reduces wind resistance and does not affect the driving dynamics.
6. INeedUp
Similar to AutoxRun, such type offers a lightweight plastic roof rack and powder-coated black aluminum that can support up to 150 lbs. Suppose you are a Tacoma owner worried about negatively impacting the overall performance of your truck and its aerodynamics by installing a roof rack. In that case, this roof rack can be an ideal option for you.
7. Yeeoy
Yeeoy is a well-known brand, and such roof racks hold a weight of 17.21 lbs. It is made from aluminum alloy material bearing a carrying capacity of 100 lbs. This roof rack is perfectly compatible with other accessories like snowboard carriers, cargo basket carriers, luggage boxes, and bike racks.
8. Prinsu Cab Rack
This roof rack is manufactured by Prinsu, making roof racks for all Tacoma generations. This model weighs 50 lbs and is made from 5052 aluminum alloy.
9. SnailFly Black
SnailFly Black is designed for Tacoma double cabs and fits model years (between 2005 and 2020). The SnailFly roof rack is aluminum made with a carrying capacity of 165 Ibs. Such type is famous for its anti-rust/anti-corrosion properties that ensure longevity and durability after exposure to elements.
10. ECCPP
It has a light weight of 16.83 lbs, making it a good choice for those who prefer a rugged and durable rack that is also lightweight. One positive thing about this roof rack is its carrying capacity despite its low weight.
11. RhinoRack
RhinoRack is an aluminum alloy roof rack that makes racks for standard cabs for the second and third-generation models and the Tacoma access cabs. This type has classic styling and material selection across all Tacoma roof rack offerings.
12. UpTop
UpTop provides the option of multiple colors for your roof rack, unlike other manufacturers who offer solid black finishes. It weighs 50 lbs with a carrying capacity of 125 lbs.
Also Read: Home Roofing Services in Dallas tx
· Key Points To Consider While Looking For Tacoma Roof Racks: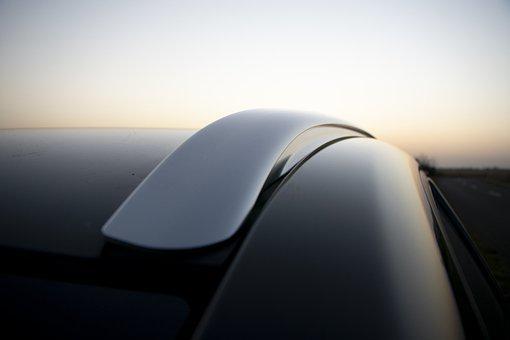 1. Model Year
The second-generation models include access, regular, and double cab options. However, the third generation Tacoma offers double cab and access only.
2. Carrying Capacity And Weight
You should consider both the weight of the roof rack itself and the amount of weight it can hold. Roof racks should be moderately heavy with a relatively low profile for offering the required carrying capacity.
3. Use Case
How you intend to use your roof rack dictates the one you should get. It will be prudent to consider the shape and the size of the things you intend to carry. You will also have to consider the additional features you might want or like to have in the future, even if you don't have plans to purchase them with the roof rack.
Final Thought
When it comes to the transportation of your gear, a Tacoma roof rack makes all the difference. A good roof rack will allow you to carry more with less hassle. The options expounded will help you select the best Toyota Tacoma roof racks.