A vacation is essential for everyone. It helps individuals soothe and relax their minds, making them think clearly and become more productive. They also create unforgettable memories with their lover or family during such getaways, tightening the relationship bonds.
It might seem like an easy task to prepare for vacations when you already have finances. However, choosing a comfortable place to stay can be stressful since some areas work on a strict timeline that can leave you frustrated.
If you are ready to take that trip, you should consider staying in a lodge since they are flexible and can accommodate couples, friends, groups, or families. Lodges are comfortable to stay in when you are traveling to a new place; click here to check Lodges for sale.
So, here are some fantastic benefits of staying in a lodge.
A Lodge Offers a Peaceful and Quiet Environment
The first idea that comes to mind during vacations is booking a hotel during your stay. However, most hotels are located in noisy places from the busy traffic sounds or other guests. The commotion is worse when you take the trip during public holidays and national festivals. This beats the main agenda of a vacation, which is to calm and relax your mind.
To avoid the buzzing noise surrounding hotels, taking a lodge is a wise idea since they are located in a tranquil environment away from the busy highways and streets. You will find most lodges in the idyllic bushland settings surrounded by woods, natural springs, and wildlife. You will be able to enjoy the quiet environment, which enables you to meditate and get rid of unnecessary thoughts from stressful marital-related problems, financial constraints, and work-related issues. Another great option that you can consider for a peaceful and memorable holidays is Villas.
Moreover, you and your loved one can enjoy a steamy escapade without disturbance from attendants that may want to clean up the room early in the morning. And if you are traveling with family, they will be able to enjoy a peaceful and uninterrupted sleep since no people are walking along the corridors in the wee hours of the night. This will enable them to feel refreshed and energized, ready for the next day's exploration.

A Lodge Offers More Space
When you are used to living in a large spacious home, changing the environment to a tiny place like a studio apartment can unsettle you. Most hotel investors aim to maximize their profits by building more units instead of minding their guest's comfortability. Therefore, it is crucial to choose a place with generous space to roam freely, especially when you have kids.
Luckily, having a lodge can save you from the agony of living in a tight place, making you feel overwhelmed and have difficulty concentrating. Further, you might want to have some quiet time away from your family or friends to read a book or sleep. In this case, a lodge is perfect since it can have a separate bedroom, a porch, and a balcony set aside to enjoy the iconic view of the surrounding environment.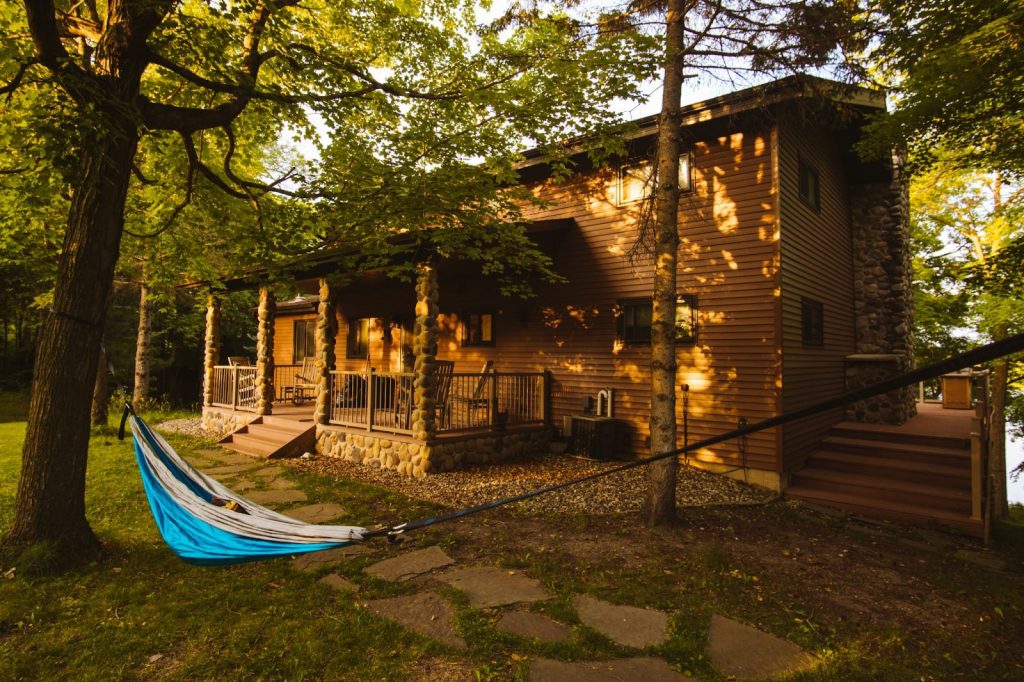 A Lodge is Cost-Effective
Even though most getaways are perfectly planned, people want to get somewhere affordable without compromising on safety and comfortability. Whether you plan to buy or rent a lodge, it is cheaper, especially when traveling as a group or with family, since you will not need to book different rooms charged independently. Be sure to check out Fun over 50 Holdays if you would like to know more about Fun over 50 tours
A lodge can have a small living room and several sleeping areas that accommodate large families. This can encourage individuals to take several trips in a year, primarily for average income earners.
Staying in a Lodge Enables You To Have a Variety of Meals
In most cases, people go for vacations far from their homes where they find different cultures, including meals. It is stressful for them to adapt quickly to the new business, especially for guests with allergies. Such situations may negatively affect their vacation experience, leading them to dislike traveling.
Fortunately, staying in a lodge gives you access to a fully stocked kitchen with every appliance you might need to make delicious homemade dishes. The experience is relieving if you have children who have autism since they have extreme food selectivity.
A Lodge Have Freedom
Staying in hotels can limit your movement and schedule since they have a strict meal timetable. Further, they have a set time for cleaning that can inconvenience your stay because you must leave the room during such a time.
So, having a lodge gives you the freedom to use the amenities available at your convenience. Whether you are a riser or a night owl, there are no restrictions on when you should leave the lodge. You can also choose to cook your meals any time you want since you plan your timetable based on your preferences. Additionally, you can bring your favorite pet, which is not allowed in most hotels during your stay.
Conclusion
Staying in a lodge gives you value for your money since it offers the perfect environment for relaxation. It is also ideal for large families and group friends since you can share the cost of all expenses during the vacation. There are plenty of lodges to choose from with all these benefits based on your taste. Take that bold step today and own a beautiful lodge that will make your vacation memorable.
Also Read: How to Spend 2 Nights Break Holiday Park in Scotland