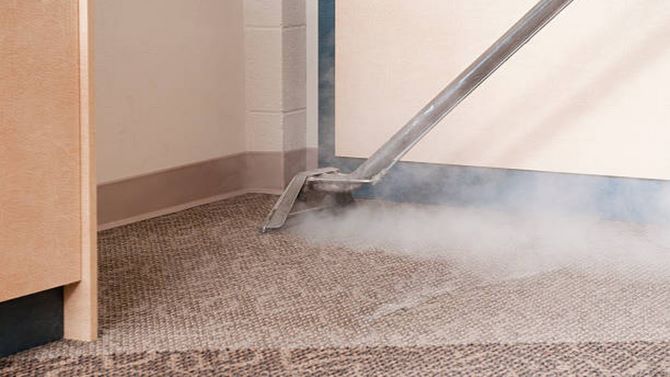 There are a variety of options for cleaning wet and water-damaged carpets.
What can you do when your carpet has been flooded and you don't have flood insurance, either as an owner or even as a rental, and if your policy doesn't cover the damage? A future plan of action can be determined based on the quantity and type of damage that your carpet has sustained.
Professional Inspection
Only after a professional has inspected the level of damage due to floods to your carpet can you make decisions about cleaning wet carpets and water damaged carpets. Flood damage can range from minor basement seepage or lawn runoff in half-basement apartments to complete submersion in sewage-contaminated flood water that lasts for days or, in the worst-case scenario, weeks. If the latter is the case, the carpet will almost certainly have to be discarded.
Damage
If the water damage to your carpet is minor, you can attempt to clean it, but you may be putting your health at danger because bacteria and molds can grow if carpets are damp or not totally dry – and you can't expect miracles when it comes to soaking wet carpets. And if the surroundings or atmosphere is humid, the chances of your carpet drying as quickly as some cleaners advertise are little to none.
Choice is Yours
Remember that, despite your best efforts, the damp carpet may be difficult to clean, and preventing mildew and odor problems in the future may be challenging. You're also putting your health at risk. Before the drying process even begins, you can be confident that the flood water – and your carpet – has been polluted with infectious germs.
However, some people believe it is worth taking a chance and cleaning it before tossing it, which is an alternative that many people prefer, and here are some things you may do in this situation. The following are some ways for cleaning flood-damaged carpet, and it is suggested that anybody who treating dirty water carpet use rubber gloves to be safe.
Consult a Professional Cleaner
Remove the wet carpet off the floor and clean it in the garage or on the patio. Remove the spongy pad from beneath the mattress. It will retain water and begin to stink as a result. Carpet padding is less expensive to repair than carpet; nonetheless, it is unlikely to be recoverable. Professionally clean the carpet. Seek the advice of a professional cleaner.
They are the best people to tell you whether or not your carpet is salvageable. If that's the case, they might be able to come to your house and remove the carpet for free. Alternatively, you can bring it to their service center. To save your carpet, they may recommend steam cleaning or a hot-water extraction treatment. Chemicals will be used to help disinfect the carpet. These flooded carpet cleaners will dry it out and deliver it to you. However, make sure your home is ready for it by removing any dampness or water residue.
 What Are the Benefits of Using a Professional Carpet Cleaning Service?
The majority of us are confused of how to properly clean our carpets in order to achieve the greatest results. While simply hiring another carpet cleaning business may not be as effective, a little comparison shopping for the best carpet cleaning service will ensure your carpet looks brand new.
Professional wet carpet drying services have the required tools and components to execute the job to the highest standards.
Eco-friendly
Most of these businesses utilize environmentally friendly cleaning materials to ensure that the living area atmosphere is not contaminated during the cleaning procedure.
Professional carpet cleaners are the ideal experts to recommend the best cleaning procedure for your carpet because of their skill and experience in the sector. Before choosing on a cleaning process, they consider the carpet's material, the amount of filth deposited, and the area.
Cleaning Techniques Employed by Professionals
Steam Cleaning – Steam under pressure is used to release debris trapped inside fibers in the wet cleaning procedure. This cleaning procedure is particularly popular because it can be used on a wide range of carpets, rugs, and upholstery.
Dry Cleaning – Area rugs and furniture that should not be exposed to moisture, moist environments should be cleaned using the drying procedure. Carpets are deep cleaned without the use of soap or liquid in this process.
Carpet cleaners work to improve the performance of your carpets.
Professional wet carpet drying services restores the appearance of the carpet and helps to extend its life. Using a carpet cleaning service on a regular basis will maintain your carpets fresh and soft while also removing allergens and particle matter trapped in the air from you and your family.
You save time and work by calling the professionals. Carpets, rugs, and upholstery require professional cleaning to be revitalized and restored to their former glory. Furthermore, clean carpets promote fresh air inside your home, reducing allergens in the air.