People frequently lament how unpleasant they find dealing with call centers to be. It is not unexpected because client demands have substantially increased with the emergence of the digital age. Your call center must stay up with these changes or potentially lose customers over time.
If you're in charge of a call center, you almost certainly have to deal with many dissatisfied clients. One-off issues are uncommon in call centers because most cases there are process-related. By improving how your agents operate and support clients, you might considerably increase customer satisfaction and develop devoted customers if you increase your productivity with a call center solution.
What Does Digital Transformation Mean in a Contact Center?
Even though this phrase is frequently used these days, it's appropriate to pause and clarify what it means, especially if your organization is about to undergo one.
In essence, digital transformation is a type of organizational change where your business uses digital technologies to increase productivity, adaptability, and efficiency. The objectives are more explicitly about revolutionizing customer service through the use of digital solutions.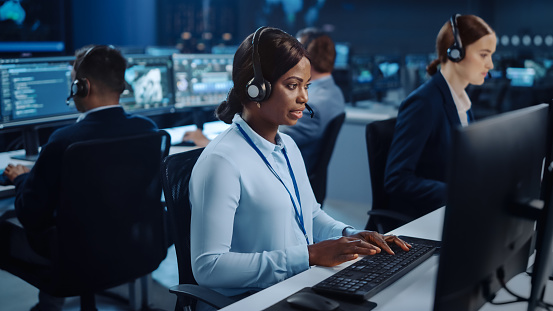 Professional contact center platforms can ensure contact center transformation and quality improvement capabilities of customer relationship management and other vital systems. Such services help build end-to-end immersive interactions for your clients and new revenue streams for your company by fusing data-driven planning, human-centered architecture, high-tech development, dynamic advertising, and brand management.
The primary driver of closer customer relationships with businesses is likely the digital method of communication.
Now that they have done so, more consumers have joined them in airing their grievances on social media. By switching to internet-based or call center software, most businesses have made progress toward making long-term improvements in their call center operations.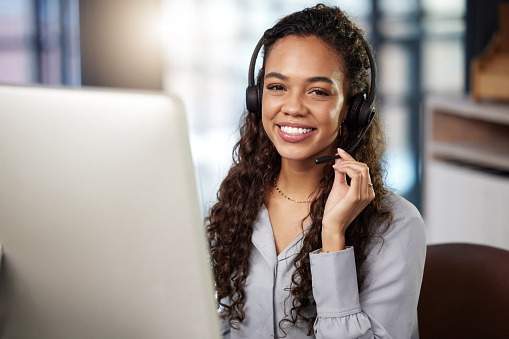 Three Major Stages for Upgrading the Contact Center
1. Establish buyer personas for your ideal clients
If you don't know your customer, it won't make any difference if you have the most captivating story to tell. Understanding your target market can help you create buyer and engagement personas and provide insight into why consumers will choose you over your rivals.
When you are looking to enhance customer experience, gather information about your market and put yourself in their position. What are the primary clientele you cater to, and how do you make their life simpler? Gain a thorough knowledge of what consumers need and don't need using their input.
Consider how your consumers see your business from their perspective. Moreover, encourage your staff to become clients and provide feedback on how you might enhance your services.
2. Cloud-based remedies
While the hosted service is placed in a single facility, cloud-based services are typically spread over numerous data centers. Both types of services are physically located outside of your business. As a result, there is an added redundancy, as the load is spread throughout the other data centers if one data center fails.
It offers organizations a quick, simple, and affordable way to scale down or up and satisfy demand during peaks and dips.
Several customer-focused capabilities are available, including improved self-service, multi-channel processes, mobile consumer experience, and application integrations, to mention a few. There is no hardware to manage, deployment is far quicker, and upgrades happen instantly and seamlessly.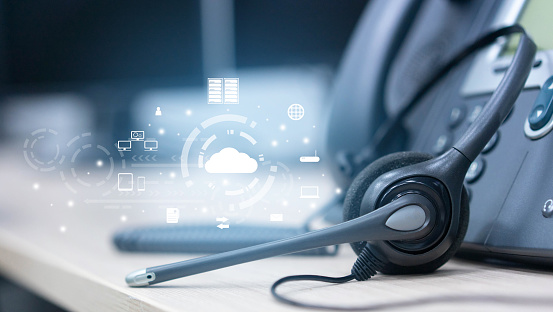 Teams may log in from anywhere as soon as they have a cell phone and internet access, making it simple to manage remote employees and employees who work from home.
3. Gain intelligent perspectives using artificial intelligence
Some call centers employ specialists in call center quality assurance to raise call center standards. Even though hiring many employees to undertake quality assurance manually is a sound business approach, it is not particularly effective. Not to add, scaling would be pretty expensive.
If artificial intelligence is employed to gather, store, and match deep consumer intelligence, your quality assurance experts will perform their work more efficiently. Quality assurance specialists won't need to listen to conversations anymore physically, and they'll be able to track more conversations in less time, thanks to speech analytics. Furthermore, it allows a live agent to swiftly respond to a client when they become agitated, thanks to the system's ability to recognize when this occurs.
Also Read: Metro NY Distribution Center – Complete Guide
Industries Using Call Center Software to Their Advantage
1. Business Process Outsourcing
In a business, internal operations and customer communication are both emphasized by the BPO sector.
2. Healthcare
In the cutthroat healthcare business, a high-tech, digital consumer contact strategy might aid in boosting sales and gaining market dominance.
3. Automotive
Automobile firms may uncover operational value with call center software. Consumers are more likely to return to businesses that provide post-sale services such as periodic car repair, the purchase of replacement parts, etc.
4. Telecommunication
Intense rivalry plagues the telecom sector as low rates and internet solutions have gained popularity. Customer service is the only distinctive feature that allows a company to stay one step ahead of its rivals. If not, customers don't think twice about switching operators because plenty is available.
Conclusion
Your main goal should be to satisfy consumers, keep them happy, and earn their continued business. Customers prefer to interact with you through a variety of methods. Simply supporting voices is no longer an option. The primary contact center organization can have the freedom, commercial advantages, integration capabilities, and personalization needed to meet the needs of the new digital age by moving their existing contact center equipment "to the cloud" and incorporating next-generation web applications.