Finding the best software development company for your upcoming project is quite difficult as every company claims to offer high-quality results. But to help you choose the best in the market, let's go through this list of the top software development companies in the UK.
Top Software Development Companies in the UK
1. Future Platforms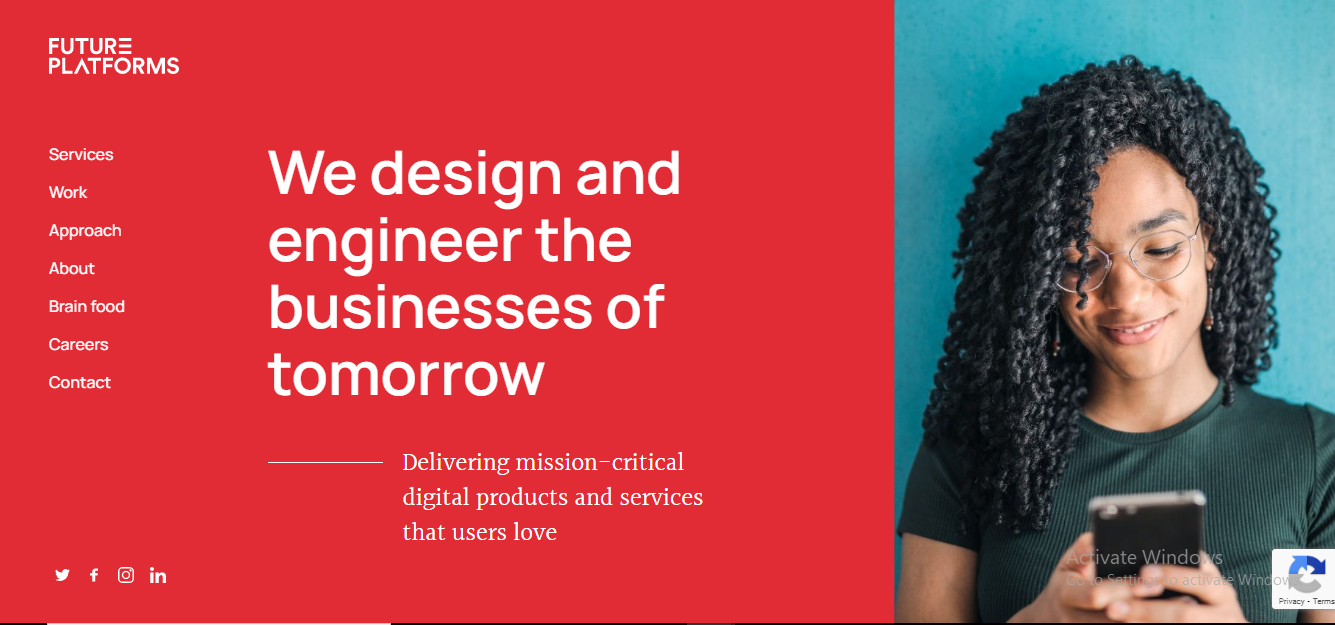 Future platforms is one of the most popular software development companies in London. This multi-award-winning digital agency has been offering top-notch services for over 20 years. The company has both experience and expertise to create a better digital solution for any business. The company believes in having a long-lasting relationship with its associates.
The software developers of Future Platforms are skilled in offering unique solutions. The software development team at this firm is extremely adaptive and has the ability to work with diverse technologies. The outsourcing developers of the company cause final digital solutions that have been developed with perfection.
Development Services:
Custom Software Development
Agile Project Management
Native Interfaces
Cross-Platform Development
Mobile App Development
Digital Strategy
2. Talon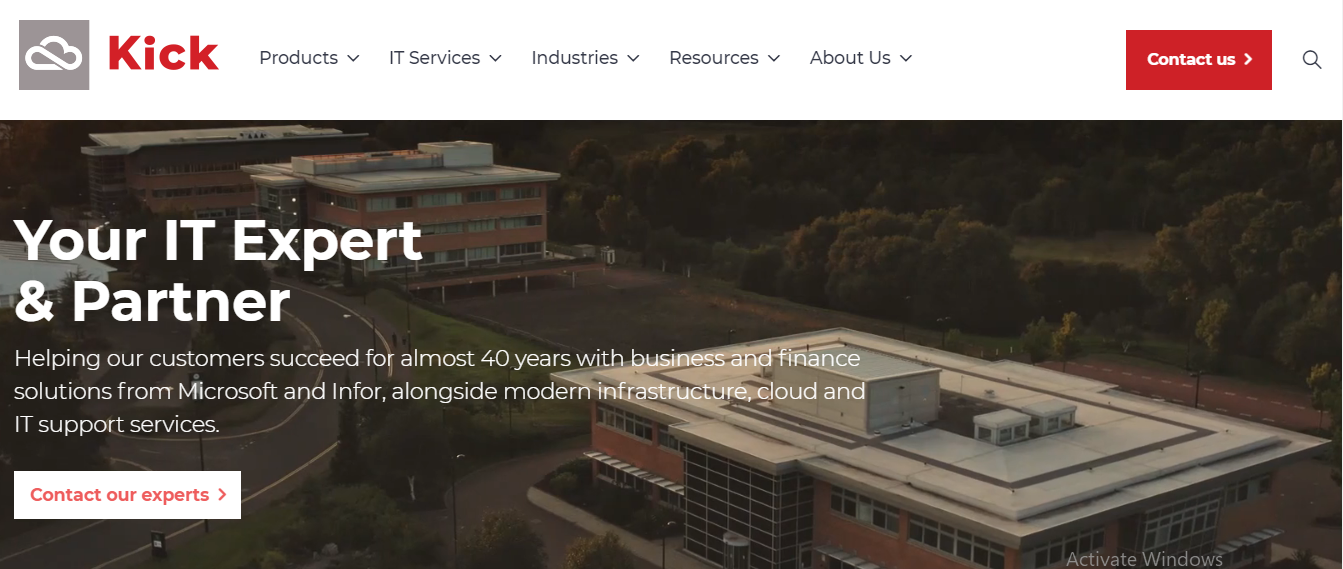 Talon is a software development company that has been delivering a wide range of business solutions since 1990. Because of the efforts that the company and its employees have shown to serve the clients, it has become an accredited Sage Business Partner and Microsoft Partner. The developers of this firm ensure to offer solutions that can improve your business process.
Talon specializes in Microsoft Dynamics NAV, Microsoft Dynamics CRM, Sage 200, Sage 50, Web Design & Development, Software Development, Infrastructure Solutions, Cloud Solutions, Managed Services, IT Support Services, Microsoft SharePoint, and more.
The software developers of this firm use technologies like the Microsoft .NET family, Windows Mobile, VB6, XML, My SQL, SQL Server, JavaScript, and HTML5\CSS3 to fix real-world problems.
Development Services:
Custom Software Development
Web Design & Development
CRM
Cloud Solutions
Infrastructure Solutions
Microsoft SharePoint and Office 365
3. DabApps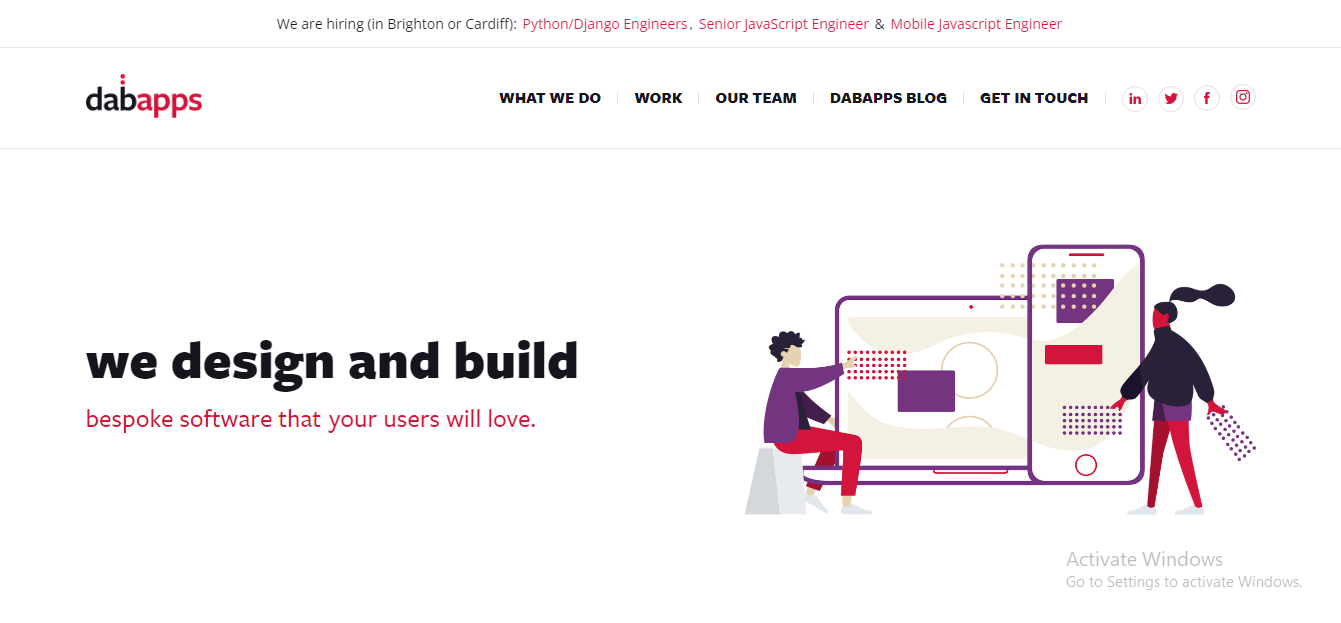 DabApps is a bespoke software development company that offers unique solutions to clients who are looking for some kind of magic formula that can help in bringing the ideas to life. It is an organization in the UK that comprises a wide range of exposure to working with both startups and entrepreneurs of all sizes and shapes.
Each project that the software developers of DabApps take is different and so is their approach to handling it. DabApps has a team of professionals who have expertise in API development, Django, Custom web & mobile app development, Django REST framework, Front End Engineering, User experience design, Visual Design, and Agile project management methodologies.
Development Services:
API Development
Custom Software Development
Mobile Application Development
Web Application Development
Software Maintenance
4. New iCon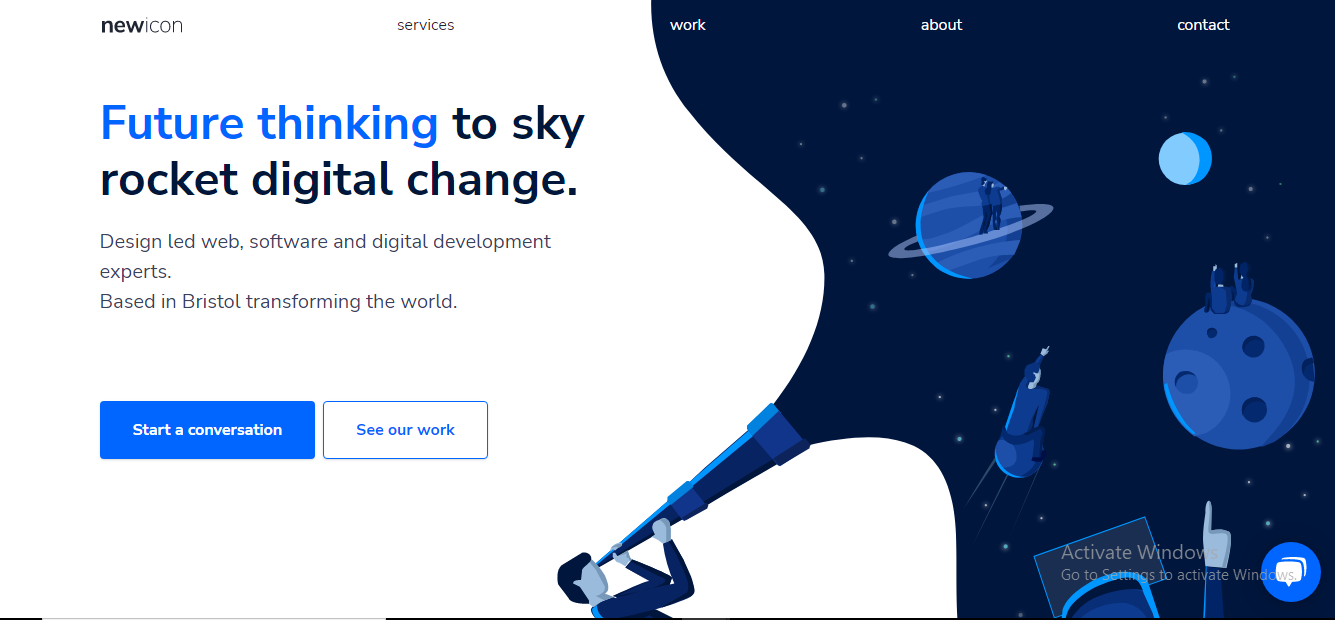 New iCon is one of the top software companies in the UK that tends to develop unmatched digital solutions. The experts from this firm use the latest technologies like PHP, MySQL, Objective-C, Yii Framework, Javascript, jQuery, Node.js, Angular.js, Magento, WordPress, and more for software development, UX designing, digital marketing, and digital transformation.
The vision and mission of New iCon are not just limited to creating digital products like desktop software, websites, mobile apps, and integrated services but also serve clients in different areas of design and software.
Development Services:
Custom Software Development
Mobile App Development
Web App Development
UX Design
Database Development
Enterprise Solutions
ERP Consulting
E-commerce Development
Digital Transformation
5. TatvaSoft UK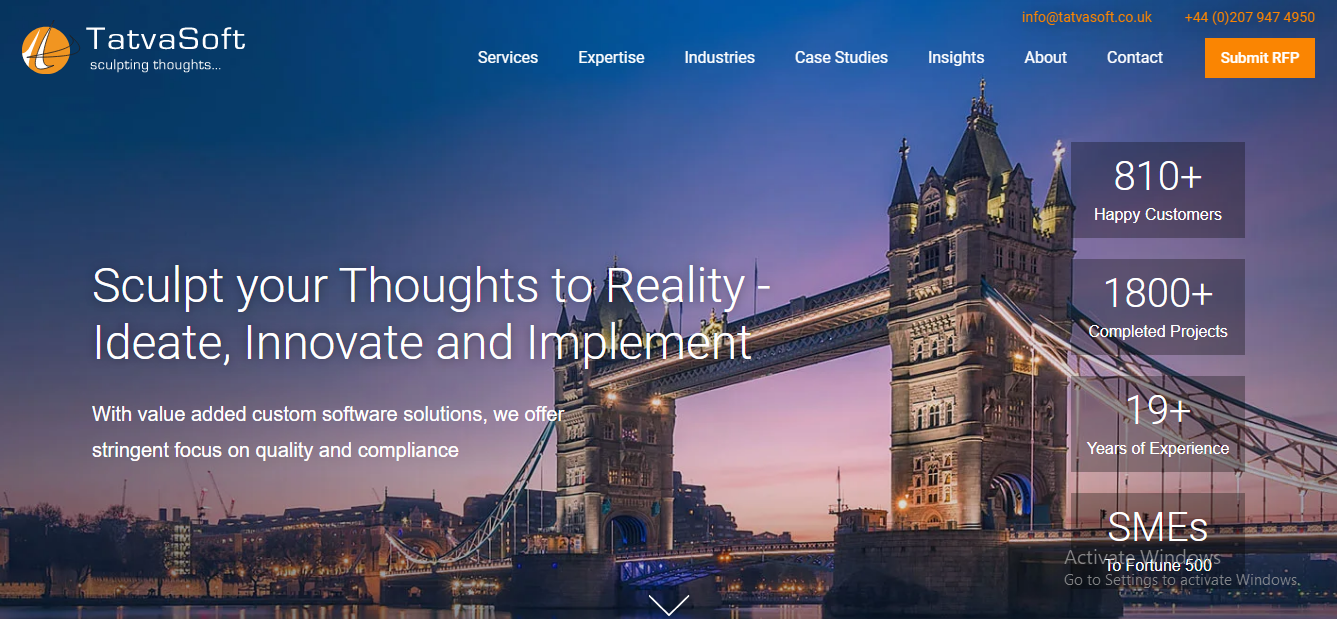 TatvaSoft has been ruling the software development space since 2001 and has set a record of providing the best quality, dynamic solutions for your business. This CMMI Level 3 software development company is headquartered in London. It is one of the best companies to offer unique outcomes for its valued clientele.
The software developers at TatvaSoft have the expertise to transform your ideas into reality. They have experience in working with diverse technologies & domains which makes the firm stand out from the competition.
Development Services:
Custom Software Development
Web Development
Mobile App Development(Android, iPhone, & Hybrid)
Front-end and Back-end Development
Software Application Development
Software Product Development and Maintenance
Microsoft SharePoint Development
Cloud Computing Service
Big Data & Business Intelligence
Enterprise Solutions
Conclusion
As seen in this blog, there are many software development companies in the UK, but which to choose from depends on your project type, size, and budget. Hope this list was of use and you get your software development partner for your next project.