Flawless skin can make you look younger and more appealing. When you look good, it boosts your confidence levels. A youthful-looking skin remains a dream for many people. Most of us develop skin issues like acne, age spots, hyperpigmentation, or other problems. A good skincare routine can help manage skin problems and give a glow. Following a skincare routine may help you get a glass skin glow with no marks or pigmentation. A dedicated skincare routine without a break may address most skin issues. What are the skincare steps you need to follow to get beautiful and glowing skin? Read ahead.
1. Double Cleansing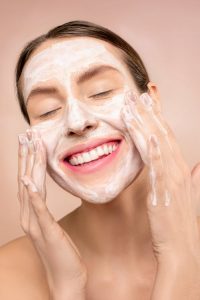 Before you put effective Biologique Recherche Masque Visolastine or any other skincare it is necessary to do some skin prep and cleansing.
Cleansing refers to the routine of removing the makeup, sweat, dirt, and grime accumulated on your skin. Double cleansing refers to an effective skincare routine introduced by Asians. It means you may have to cleanse your face twice. Asian skincare suggests using an oil-based cleanser to remove makeup from your skin. After washing, you can use a water-based product to clear your skin. Double cleansing may remove all the grease and makeup residue that can clog the pores. You can choose a makeup remover and water-based cleanser for double cleansing based on your skin type. This method may clean your skin without drying it out. It may leave your skin feeling clean and soft.
2. Use A Toner
It is a skincare product that may remove residue, grime, or dirt stuck in the pores after cleansing the face. Cleaning your skin may leave the pores open. A toner can tighten the pores and minimize their size. Following this step in your skincare routine can change your skin's appearance.   Products formulated with moisture-enhancing and skin-refreshing ingredients can prevent dryness. It may prep the skin to absorb essence/moisturizers and provide hydration. Read the ingredients list to find a non-alcoholic toner that may help soften the skin and reduce the appearance of pores.
3. Apply Hydrating Products
The next step involves applying hydrating products to your skin to strengthen its moisture barrier. You can use skincare essence, the concentrated serums. The unique formula of the skincare essence can address skin issues like redness and hyperpigmentation. For the skincare essence to generate desired results, the molecules in the product must penetrate deep into the skin. Your skin must feel hydrated for other skincare products to penetrate better. How can you ensure better skin hydration?
Apply Biologique Recherche Masque Visolastine on your skin. It is a hydrating product with active ingredients to replenish lipids and protect your skin. This product may boost skin hydration by providing hydration and locking the moisture on the outer epidermis layers. Hence, this product may help you achieve soft and comfortable skin. Masque Visolastine may provide immediate and extended hydration. It can strengthen the barrier of the skin to offer protection against dehydration. Apply essence after this masque to get better results.
4. Use Serum
It is the step where you need to use high-quality skincare products to boost the appearance of your skin. Take a notch above by including serum. Your skin tone may look even with the use of a serum. It may ease signs of aging like fine lines. So, regular serum use can make your skin look plumper and younger. Using a serum may maintain the moisture balance in your skin. Include a serum containing skin-benefitting ingredients like Vitamin and hyaluronic acid for best results.
5. Moisturize
A skincare routine may feel incomplete without moisturizing. Skin moisturizing may prevent dryness or oiliness. Dry or oily skin can result in an increased risk of skin problems. Moisturizing every day may camouflage blemishes. It may provide a luminescent appeal to your skin. Choose a lightweight moisturizer that can keep your skin hydrated for a long time. Always find the ideal moisturizer suiting your skin type. It may calm your skin by preventing breakouts.
6. Apply An Eye Cream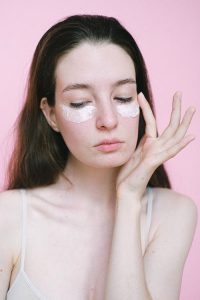 To look young and refreshed, you must focus on the under-eye areas. The skin under the eye may seem more dry and sensitive than other facial areas. Bags or dry patches under the eyes can affect the overall appeal of your skin. Apply an eye serum or cream to address such issues. These products may nourish under eye area.
7. Sunscreen
Finish the morning skincare routine by applying sunscreen. When you go outside, you expose the skin to harmful ultraviolet rays. Exposure to UV rays can lead to saggy skin. Skin aging may become faster due to UV exposure. Applying sunscreen with SPF (Sun Protection Factor) can prevent the skin's absorption of UV rays.
Benefits of a Skin Care Routine
Following a good skincare routine may provide many benefits. An effective skincare routine can slow signs of aging keep your skin healthy, and prevent skin issues. When you have good skin, it can increase your self-confidence. It can also urge you to adopt routines that may improve your overall health.
Also Read: Benefits of Hollywood Hair Bar
Conclusion
You can follow the step-by-step guide suggested here. You may achieve flawless skin. To get the desired results, choose products meeting your skin needs. Rather than picking up products without research, find products that can address your specific skin issue. Every person may react differently to the same skincare products. Hence, follow a trial-and-error method to determine the ideal skincare products to benefit your skin. You can also consult a dermatologist to determine the best products to provide a flawless look to your skin. Spend time and effort to follow this effective skincare routine to look and feel young.