After getting engaged, a common thing that couples start planning for is their wedding. Each couple wants their wedding day to be unique and memorable. Some couples prefer a simple wedding, while others choose, grand, lavishing wedding. No matter what type of wedding a couple chooses a common thing that disturbs all is picking the best wedding ring for their special day.
Wedding rings are more valuable than engagement rings. They are not just worn by the couple throughout their life/relationship but also show strength, love, and care in their relationship. This is also one of the major reasons that wedding rings are considered much more than just a piece of jewelry.
Wedding rings are purchased by couples with different emotions. Many people, especially men prefer wearing their wedding ring only and thus want it to be the best. But buying wedding rings is not an easy job. The presence of different wedding ring options, styles, and designs usually makes it tough for couples to pick the best ring for their special day. But some common things that you can do to choose the right wedding rings are mentioned below.
Choose Together
One of the best ways to choose the right wedding rings is by buying the rings together. Many couples prefer buying wedding rings separately to keep everything surprising. No doubt this helps you maintain the excitement and craze but also increases the chances of choosing the wrong wedding rings. Those couples who do not want to waste their time and energy on the selection prefer buying their wedding rings together.
When you buy your wedding rings together, it becomes easy for you to know more about your partner's preferences, choices, and interests. This not just helps you pick a matching wedding ring for your special day, but also gives you another reason to spend more time with each other before your big day.
Define Your Budget
Many times couples never pay attention to the budget and just start looking for wedding rings. It is a common mistake that usually costs high to couples and affects their budget. Defining a budget before even looking for the wedding ring options helps you know the range within or up to which you should look for the wedding rings.
Many times couples prefer buying expensive rings to impress their partner. But it is important to understand that the quality and style of the wedding ring matter more than its cost. Defining your budget helps you both how much you can spend on wedding rings. This further help you pick the ring metal, style, diamond style, quantity of diamonds, etc. accordingly and also prevents you from making a hole in your pocket and wasting your money that you can spend on other important things.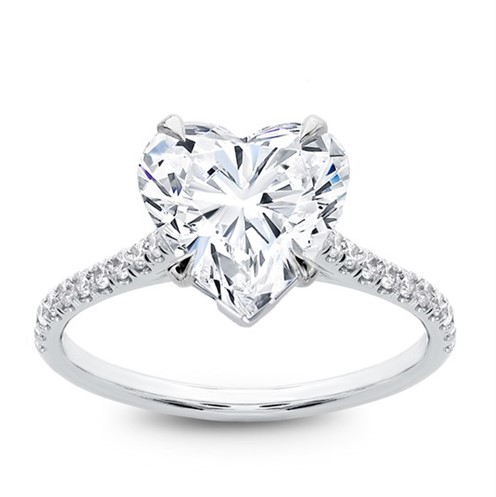 Pay Attention To Style
The style of the wedding ring you choose matters a lot in keeping you both satisfied and happy. No matter how expensive or cheap your wedding ring is or how many diamonds it has, a wedding ring can never keep you or your partner comfortable until it is of the right size, style, shape, etc. Make sure the metal of the wedding ring you are going to choose is exactly per your partner's preference.
Where women want their wedding to be an expensive, classy, vintage, or heart-shaped diamond ring, men prefer simple, and durable wedding rings that they can easily wear throughout their life. Even if you are going to pick a stylish wedding ring for your lady love, make sure the one you will pick is not too much delicate and can easily be worn every day.
Considering the individual style and preference of your partner helps you know what you can add to or see in the wedding ring you are going to choose for them. Make sure the style of the diamond and wedding ring will be exactly per your partner's choice, not your preference. This helps you pick a wedding ring that your partner will love to wear every day and everywhere.
Prefer Customization
When it comes to wedding ring customization, couples ignore it with the misconception that customizing wedding rings will cost them more expensive. But as compared to a ready-made/pre-designed wedding ring, customizing wedding rings is an effective way to save more. Choosing customization helps you both order perfect wedding rings that not just match your size, preference, and style but also your budget.
Customization also helps you make adjustments in the form of diamond style, diamond quantity, shape, metal, and width of the rings, karat, etc. to reduce your wedding rings cost. Customizing your wedding ring also helps you get matching wedding rings. Just make sure the jeweler you will choose for the wedding ring customization is professional and will provide you with the wedding rings on time.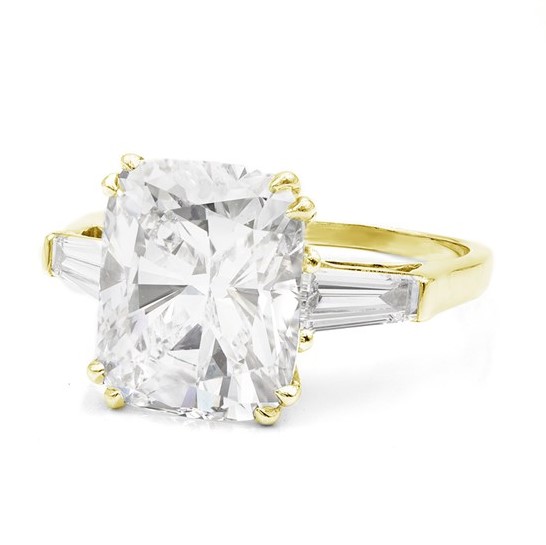 Do Not Ignore Ring Size
One of the most common things that disturb people is the wrong size of their wedding ring. Choosing a wedding ring in the wrong size is a common mistake that people make when they are not clear about the ring size of their partner. But paying good attention to the ring size is as important as adding the right metal and diamonds to it. A wedding ring that is too tight or loose keeps your partner uncomfortable and also increases the risk of loss.
Also Read: Finding the perfect Indian bridal dresses online
Final Thoughts
Buying the right wedding rings is not that tough. Paying attention to some important things and buying the rings together make the selection process short as well as easy. In case you are customizing the wedding rings, make sure to order the wedding rings much before your big day. This will keep you stress-free as well as give you a good time to focus on other things.